Software Resources
1. Adept Desktop
The main application provided by Adept for robot control is called Adept Desktop. With this application the user can graphically control (instead of a command line control) the robots connected to the system. Also it offers a graphical interface for writing V+ programs and for managing the task executed by the robot. In order for a program to be executed by a robot it must be assigned to one of the robot tasks. Also from here the vision software can be launched and its results can access. For accessing the command line mode, from Adept Desktop the Monitor Terminal button in pressed.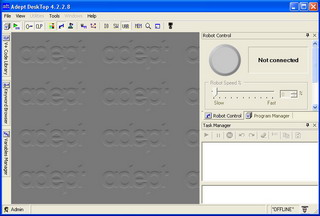 Fig.1.Adept Desktop
2. Adept Windows
The command line application known in previous versions as Adept Windows is now launched from Adept Desktop and is called Command Terminal. The transition from Adept Windows to Adept Desktop is not complete; some operations can only be executed from the Monitor Terminal (Adept Windows). Monitor Terminal can execute all of Adept Windows functions.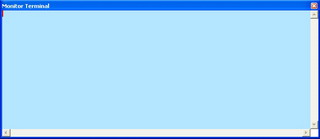 Fig.2.Monitor Terminal
3. Adept Sight
The vision program supplied by Adept is called Adept Sight.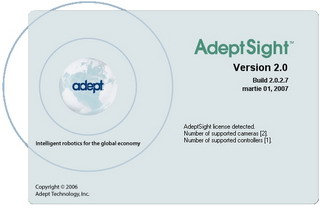 Fig.3.Adept Sight
From the main window of the adept Sight application the user can manage the vision sequences, robot controller, conveyor, robot and also the application controlled cameras. Also from the main window the camera and robot-camera calibration wizards can be launched.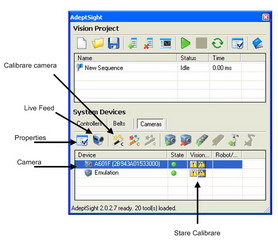 Fig.4.Adept Sight, main window
The vision instruments that are run by Adept Sight are organized in Vision Sequences. Usually, a vision sequence starts with the image acquiring instrument, fallowed by the part locator instrument and followed by other feature detectors (if they are necessary).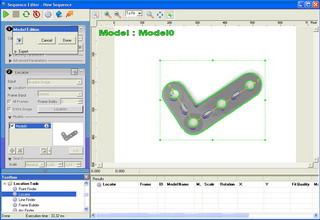 Fig.5.Adept Sight, Vision Sequnece
4. Indralogic
For working with the Rexroth PLC, Bosch supplied the IndraLogic software.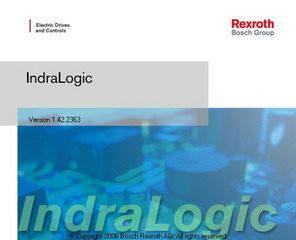 Fig.6.IndraLogic
This software allows the managing of all PLC related information. In this manner the PLC can be set, the variables can be created, the programs run by the PLC can be composed and graphical interfaces can be drawn for controlling and visualizing the PLC's state.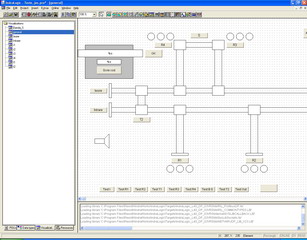 Fig.7.IndraLogic, main window